Concrete edging can be used in a variety of settings
When you are installing new landscape or just want a new look to your existing landscape, call Area Lawn Works to design and install Decorative Concrete Landscape Edging also known as Landscape Curbing to help, is a smart and practical way to beautify the landscape of your yard.

Concrete landscape edging is one continuous piece of concrete poured on site, which allows us to create virtually any color, shape and design. It is an affordable way to beautify your landscape. Unlike other forms of edging, concrete curbing will not move, rot, deteriorate or separate with the extreme weather conditions that we experience. Also, because of its versatility, concrete edging can be used in a variety of settings.

Homes, businesses, golf courses, schools, playgrounds and more can benefit from the long lasting, low maintenance features of decorative concrete curbed edging from Area Lawn Works.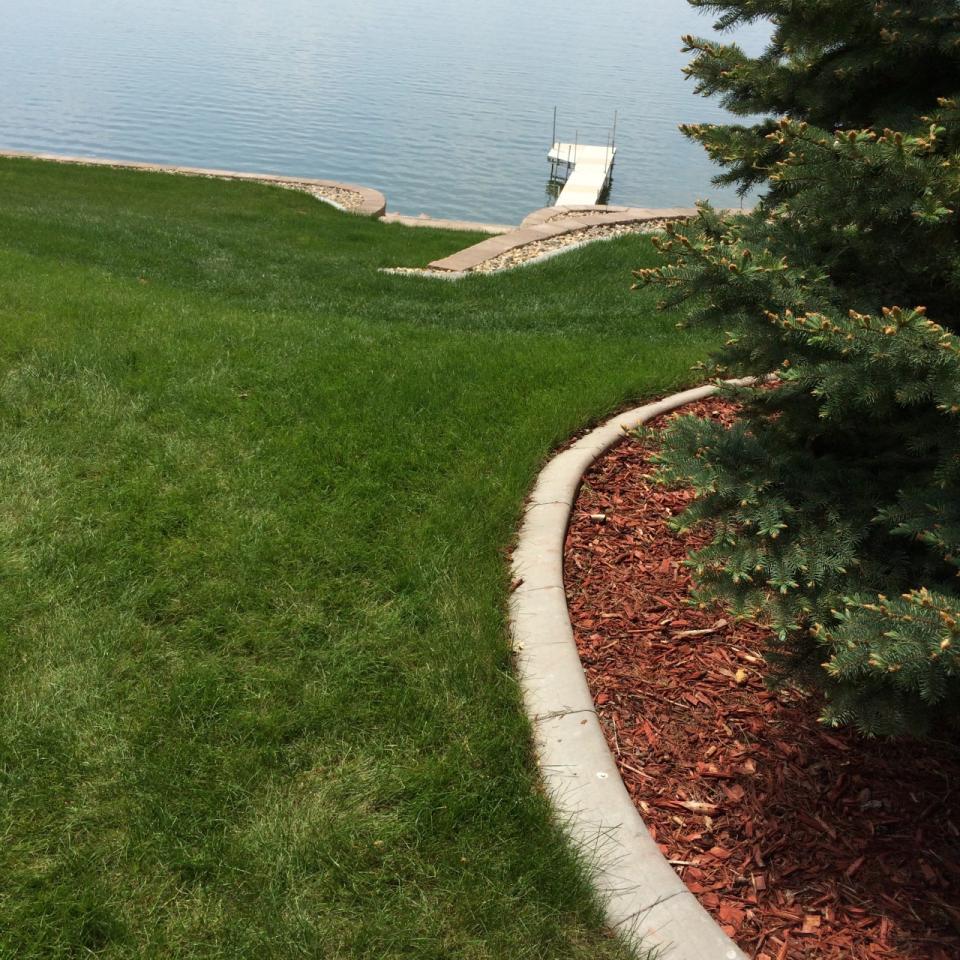 Concrete edging is also mower-friendly, leaving little or no need for trimming. It helps contain your landscaping, and better yet, helps prevent weeds from creeping into your mulch and garden areas. Whether you are looking for curb appeal or functionality, concrete edging is the way to go.

Decorative Landscape Curbing can be installed around houses, buildings, sheds, trees, flowerbeds, sidewalks, patios, play areas, gardens, and much more. Whether you are planning newly constructed or existing landscaping, Area Lawn Works can improve the look and increase the value of your home or business.

Area Lawn Works offers many options when installing our concrete edging. You are able to choose which shape, layout, color, and stamping pattern that fits your style and needs. Concrete edging looks great when used around stamped or paver patios and is perfect for tree rings. You will find that we can create a concrete edging product that will compliment your existing landscaping or become the foundation for your new landscape design.