We specialize in all forms of hardscaping from simple garden steps to complex patio layouts.
When you want a new walkway, patio, terrace, or other hardscaping project, call Area Lawn Works to design and install your new hardscape project. Whether you want brick, tile, natural stone, or basic pavers, we will talk with you to understand your vision then design and build the project to your exact specifications. Over the years, we have garnished a reputation as one of the foremost hardscaping experts in Eastern South Dakota.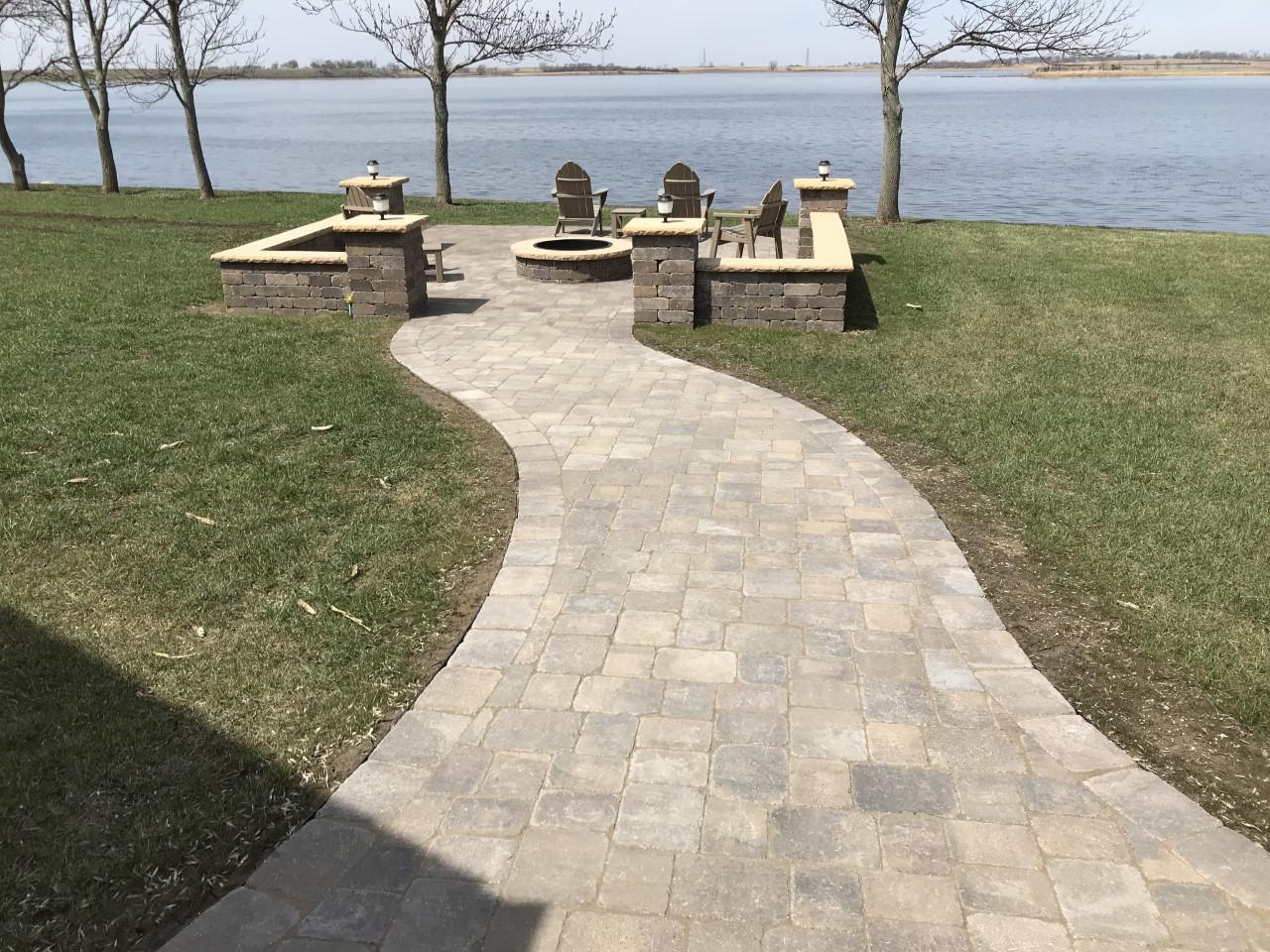 At Area Lawn Works, we understand the specific needs of residents in the Eastern South Dakota area and are proud to be serving the community by providing the best in hardscaping installation. We use decorative stone work and concrete to build you a space you'll love. You'll be amazed at what we can do, from decorative walking paths, walls, functional patios, water features and outdoor seating, you can be assured that your neighbors will be in awe of your new outdoor space.

Whether your property needs support or you just want to change the look of your lawn, call Area Lawn Works to design and install your new retaining wall. In addition to our other services, we are an experienced retaining wall contractor and can custom build a stone retaining wall to meet your needs. If you're in the Eastern South Dakota area, give us a call today to discuss your needs for your next pr